Just painting my masterpiece, one story at a time.
---
And just like painting, once the paint is on the canvas, no matter what you do, you can't ever completely start over. You can re-imagine and re-utilize, but you can't start over. You just have to take what you have and make it beautiful. Some works of art take longer to "fix" than others, but the most important and essential part of this process is that when you walk away from your piece of art, you should walk away proud.
---
I don't think I've ever been so exhausted in my life. Actually, I'm sure I've never been so exhausted in my life.
---

Yes, 9 times out of 10, when you return back to yourself, you'll be there fully ready to accept any attention you can get. However, sometimes when you ghost yourself for such a long time, you forget who you are. You don't remember who you are coming back to.
---
I'm already so proud of us. We have already accomplished so much this year, I can't help but already be proud of you for things I know you will accomplish at 27. That's honestly how confident I am in us. It's so much bigger than being perfect or having It all figured it, it's about being true to ourselves and just doing the best we can in this crazy, beautiful, wonderful life we are blessed to have.
---
I've always been known as a pretty positive person. I would say that I've always described myself as positive and optimistic. Always smiling and strong. Never letting anyone really see my sweat. It was never a role, it just felt like who I was. Little did I know a lot of the positivity was a survival tactic.
---
Yes, this is the energy we are coming in with because it is the truth! I didn't lie this time. I didn't lie to myself or anyone else. I kept a promise and it feels really good to say that I actually did it! It feels even better when it feels like I've lied to myself for such a long time. Let me explain…
---
Whew, Chil-lay! 25 did NOT go as planned in more ways than one. But, you made it here and you DESERVE to be here. You deserve to be happy. You deserve to smile. You deserve to thrive. Why? Because with all that life has thrown you this past year, you've still managed to find the silver lining in a lot of crazy experiences.
---
I think it's important to note that some things are irreplaceable. Without them, things will just not be the same. No matter if there are millions of that one thing, you won't ever be able to get that special one you once you had back. And this fact sucks. It sucks so bad that you may cry. You may cry and always compare everything else to what once was, but you eventually have to face reality.
---
While sitting at a table in Barnes & Noble reading "Spark Joy" by Marie Kondo, I hear my phone buzz and get the text that the book I just order online for pickup in order to say $3.00 is now ready. I pick up my new book and start heading towards the door. I can't help but remember the one time I was practically running out of this exact same store to make sure no one saw me crying.
---
Last year, I attempted to prepare myself and everyone else for 2018. I thought I was ready for the new year with 10 ART Lessons for the upcoming year. I just knew I had this down-packed. The thing is that the lessons were good. They made sense and I was happy to share. I don't regret it at all. However, life has a way of life-ing and 2018 through your girl for a LOOP! Whew Chill-lay!
---
This year, I've been more creatively free than I've ever been. This year was also historic for Beyoncé. Having the opportunity to witness Beychella in person, I was inspired to write about the things I've learned about being a creative from Beyoncé. Of course, people could (and have) write an entire dissertation on Beyonce and her creativity, I decided to write a quick list of the ones that have inspired me. Enjoy!
---
Listen Linda! Linda! Listen! I was/have been going through it with social media this year and it's NOT something I want to admit. However, I've already told ya'll that I'm undone and this is part of my unpretty truth. I'm happy to say I am much better now, but the fact remains the same that it can happen to anyone and I'm just going to be real enough to admit it.
---
You're not who you were a year ago. You got through some things that you thought would take you down. You have accomplished more than you thought you would. You are at after. You're not the same as before.
---
I'm currently sitting and waiting for my very dear friend to come out from the back of my alma mater's  2018 Commencement Ceremony. It'll be three years since my graduation next week and I can barely remember how it felt to graduate other than almost falling before I got to stage because I was rushing to put on lip gloss at the last minute (Typical Art behavior).
---
I've realized that no matter how much you practice scenarios in your mind and no matter how many books you read, it won't mean crap unless you put it to the test. Woulda, Coulda & Shoulda doesn't mean anything until you prove it. How do you prove your theories? Experience. You have to practice what you preach. You have to put it to the test. You can think you know what you are going to do and how you are going to react, but none of that matters until you actually put it to the test.
---
July 16th was the day I felt freedom for the first time in a long time. In my favorite city of Chicago, sitting on the floor cross-legged, I had a blank canvas in front of me with many thoughts and no plans…
---
When it's time to make a change or turn in your journey, you have to prepare yourself for the turn. Or, you can take the risk of losing control and just moving into your new turn without any warning. The more seasoned and prepared you are for a turn, the easier it is for you to maneuver curves and keep control.
---

I've been on a new diet and it's unlike anything I've ever done before. It's something that's been much needed because honestly my previous diet was filled with a lot of trash with no nutritional value. It's called a mental diet.
---

(Note/Warning: This was definitely a self-read so here's a look into my conscious)
At some point, you have to stop torturing yourself. Replaying and internalizing situations that you know are no good for you or are no longer available to you.
---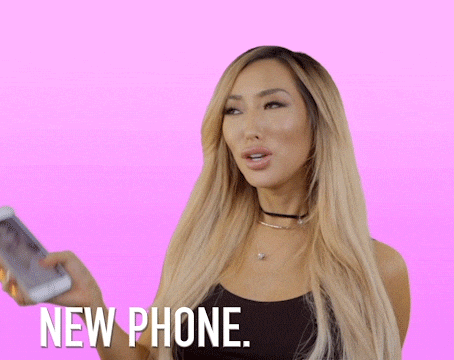 You ever get a new phone and start acting brand new like you didn't use to be so excited about that Pink Razor you got in seventh grade? You're so hyped you upgraded, you start talking mess about your old phone. Have you done the same with your growth and your past self? Let's talk about it…
---
Hey Girl! I can't believe I just typed 25! Woah, it's crazy how time flies when you're living life. I feel like we just turned 24! Anywho, here we are, live and in color. I have soo much to tell you….
---
Has your computer ever start 'failing' you while you're hard at work typing your heart out?  You have all your current tabs open and you're working, but minute by minute, your computer is starting to malfunction….
---
I don't think I've ever been claustrophobic, but I can tell you I was close to the edge. *Cues Lil Uzi 'XO Tour Life.
---
Who thinks about life while playing Tetris?! Evidently, I do! I was amazed at all the lessons I've learned while playing this classic game! I've compiled a list of quick thoughts on the life lessons from Tetris!
---

Have you ever turned down the music in your car when you're getting closer to your destination to make sure you are following the right directions? Or, have you ever needed the pure sound of silence to read something because any type of noise completely takes you off task? How amazing would it be to just have all the noise stop when it's time to study or focus, right? Of course, it's not that easy, but if the world sometimes had a mute button, oh what a time it would be to be alive!
---
The other night I was getting ready for bed by going through my normal routine, which included setting 4 alarm clocks on my "SureFire Alarm Clock" App. As I was doing this, I realized I did this exact thing every single night without fail.
It was my "goal" to wake up on the first alarm. However, by setting 4 alarms let me know that I wasn't really planning to wake up to any of them but the last one. Psychologically, I tricked myself into thinking I was doing the right thing, but in reality, I was setting up myself to fail.
---
What happens when you sacrifice so much and get nothing in return?
According to my Daddy, "You nut the hell up." *Insert laughing emoji
So, if you're an ART Undone follower, you've probably been wondering where I've been. I wish I had a bright shiny object or exciting news to make up for my absence, but unfortunately, all I have is the truth.
---
So, let's talk about what happens when you start doing everything you said you would. I feel like a lot of people talk about starting a new journey to a goal, but not the constant battle that goes on in your head to continue that journey.
---
You ever see yourself pushing the limits of your abilities? You look in the mirror and you are proud of yourself. You passed that test. You wore that dress. You made that shot. You are absolutely killing the game. In that moment you are on top of the world. Then something happens….
---
If you think I'm going to give up on myself or you, you got another thing coming. We're going for everything that belongs to us with no regrets.
---

I mean, even my favorite fried chicken didn't change my mood…..
---
This won't take long….
---
I've found myself coasting. Doing everything I'm supposed to do, while doing less of what I need to do to reach new heights. Autopilot comes with an excellent view, but the risk of coasting is great. Imagine you are the pilot of a plane….
---
As millennials, so many of us have this mental timeline in our head of when we will have our life together. To most of us that means around the tender age of 30 years old. After we've figured out life, it's basically smooth sailing. Cheers to the good life!
---
You need to know what is going on in the world. You need/should care. You should also do as much as you can to make society a better place.  However, it becomes a point where you can almost self-torture yourself by trying to put the whole world on your shoulders.
---
Today, you turned one year older. You are officially 24! Goodness, it crazy how time flies by when you are having fun. This year was a lot of firsts for you. From getting your first real job to moving on your own, it's like you are an adult! Crazy, right? Well, you still feel like the same person, just a little enhanced in a couple of ways. You're getting to know yourself better and you're spending more time on people and things that bring you joy….
---
Why decide to start a blog now? Glad you asked! Here are a couple of reasons:
Honestly, I need it. 
While I want to think of this blog as a place where people can learn from me, I'm still learning about myself. I think this is great platform to self-reflect, analyze and think. I don't have all the answers and that's okay. However, I find that I work best when I feel like I'm helping others, even if I'm actually helping myself.
---
I'm going to be honest, I never really got the whole idea of "having a relationship with yourself". Like, what do you mean? I'm living, breathing, eating in my body; I think that would constitute as a relationship. I can always go to the gym more, but overall, I'm good. Right? That's the questions I found myself asking every time I would read a social media post about someone being fed up with relationships and deciding that now, conveniently after a break-up or a mishap, they needed to focus on themselves. I thought it was all quite cliché and almost a cry for attention.  It just didn't make much sense to me, especially if this person didn't have some sort of mental illness or heavy baggage. That's exactly what I thought…now here is what I think now:
---
Reading "The Life Changing Magic of not giving a f*ck" has helped me prioritize my time, energy and happiness. Through a conversational, yet no bluff writing style, Sarah Knight delivers an easy and relatable step-by-step guide to getting rid of mental clutter.  I now try to compartmentalize thoughts, people and obstacles in my life by if they bring me joy or annoy. I simply maximize the things that bring me joy and minimize the things that bring annoy me, contingent on factors including, relations, money, health, etc.